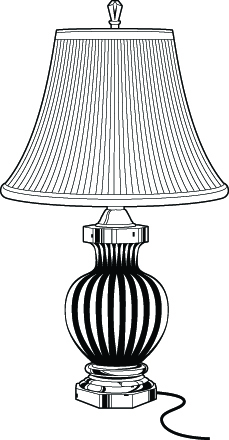 Antique brass lamps are a wonderful collectible and sell for prices that can t any budget. To learn more about early lamps see "Flickering Flames: A History of Domestic Lighting through the Ages" by Lewroy Thwing.
A Glossary of Early Lamps.
Argand lamp: Lamp with tubular wick and fountain feed oil system; air is drawn up into the tube holding the wick; invented by Ami Argand, a Swiss chemist.
Betty lamp: Simple pan lamp with a wick support near the lip: uses oil or grease as fuel: usually covered.
Lucerna: European spout lamp (see below ) that burns olive oil: often has snuffers, tweezers for wick, and extinguisher attached with chains.
Rumford lamp: Table lamp with at wick, rack-and-pinion wick-raiser, cylindrical glass chimney, and tin shade: invented by Count Rumford of Bavaria about 1800.
Spout lamp: Any lamp with a spout-type wick tube.
Student lamp: Victorian adaptation of Argand lamp.
Another inexpensive collectible are seed packets. Especially packets from 20 yrs. ago or more. The art work is wonderful and it just takes a few packets, an old frame, and you have a true work of art.